Strengthening environmental democracy; Protecting environmental defenders; Promoting regional cooperation
Catalina Santelices and Karin Watson: Citizen Voices Behind the Escazú Agreement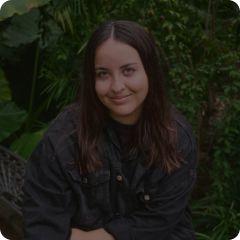 SANTIAGO, Chile - For years, environmentalists have been calling for greater transparency and participation in decision-making related to natural resources in Latin America. The Escazú Agreement, the first legally binding regional treaty on environmental rights and protection in Latin America and the Caribbean, seeks to address these demands and promote access to information, public participation, and justice in environmental matters.

Catalina Santelices and Karin Watson, climate mobilizers from Chile, have been at the forefront of the push for Chile's ratification of the Escazú Agreement. Combining environmental and social justice issues in campaigning for the Escazú Agreement, they have become leading figures in the fight against environmental degradation and resource exploitation in the country.

The Agreement, adopted in 2018 and opened for signature in 2019, has been signed by 23 countries in the region, including Brazil, Mexico, and Argentina. The treaty aims to guarantee the rights of citizens to access information, participate in public decision-making, and seek justice in cases of environmental harm. It also calls for the protection of environmental defenders, who are often targeted and threatened for their work.

Santelices and Watson have worked tirelessly to raise awareness about the treaty and its importance for Chile's environmental future. They have organized workshops, meetings, and public campaigns to promote the agreement and gather support from civil society, lawmakers, and government officials. With over 23,000 followers on social media, over 20,000 signatures on a petition to ratify the agreement, and over 450 NGOs supporting their work, they have become key players in the national debate around human rights and environmental issues.


Santelices emphasizes the critical role that explaining the treaty in regular language can play in galvanizing support for the agreement. "It was really powerful to be talking every day with different people from different parts of Chile who are really interested in climate action and justice," she said, "but didn't know how to do it."

As spokespeople for youth in the UN Conference of the Parties Conference in Santiago, Santelices and Watson described reaching out to every political party and negotiating for the inclusion of intergenerational human rights in the Escazú Agreement. "We were able to do it in the financial part, which is the most important," says Santelices.

Their advocacy did not end in Chile: in connecting with other advocates from Mexico, Colombia, Costa Rica, and Argentina, "we realized we were all working for the same cause," says Santelices. These connections led to the formation of the HERO Latin American Feminist Circle, organizing together for the Escazú Agreement in Central and Latin America. "We were all trying to humanize the climate crisis," says Santelices. "We were trying to put a face to the Escazú Agreement, which was mainly frontline defenders from Indigenous communities."
Santelices' and Watson's advocacy demonstrates the incredible impact of organized and intersectional climate action, especially in a region with high rates of risk associated with environmental defenders. Alongside other youth advocates, their work has highlighted the key role of young people and women in environmental governance, and paved the way for legal protections around environmental justice in the entire region in the future.


If you want to learn more:
The Escazú Agreement, also known as the Regional Agreement on Access to Information, Public Participation and Justice in Environmental Matters in Latin America and the Caribbean, is a legally binding treaty that aims to strengthen environmental democracy in Latin America. Its main objective is to ensure that people in the region have access to information, public participation, and environmental justice, and that environmental decision-making is inclusive, transparent, and participatory.
The Escazú Agreement is the first treaty in the world to include specific provisions for the protection of environmental defenders, who often face persecution for environmental advocacy in the region. It requires governments to guarantee a safe and enabling environment for individuals, groups and organizations that promote and defend human rights in environmental issues. The Escazú Agreement also recognizes the importance of cooperation and regional integration in addressing environmental challenges, and establishes mechanisms for the exchange of information, best practices, and technical assistance among signatory countries. The treaty is considered a milestone for environmental governance in Latin America and the Caribbean, and has been hailed as a model for environmental democracy worldwide.
Following the first stage of its drafting, negotiating and signing, the treaty required ratification by different countries in Latin America and the Caribbean in order to become legally enforceable.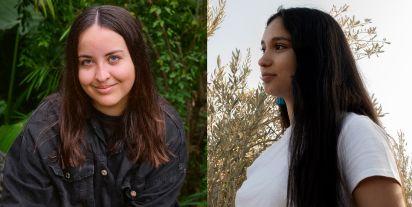 Shift Dimension: Governance; Social Inclusion and Equity