Passing and strengthening of the EU Fit for 55 Package, avoiding an estimated 3 billion tons of carbon emissions
Adelaide Charlier: Citizen Negotiator Behind the EU's Fit for 55 Package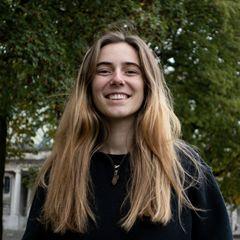 Adelaide Charlier, a 20-year-old Belgian climate mobilizer, has become an outspoken advocate for the EU Fit for 55 Package, a comprehensive plan that aims to reduce greenhouse gas emissions by at least 55% by 2030. The ambitious proposal, which was unveiled by the European Commission in July 2021, includes a range of measures designed to promote climate-friendly policies and stimulate the transition to a carbon-neutral economy.
Charlier, who gained global recognition for her role in the Friday for Future movement and her participation in the 2019 climate strikes, has been a longstanding proponent of the Fit for 55 Package. She argues that the plan represents a critical step forward in the fight against climate change and could have far-reaching benefits for Europe and the world.
She stressed the urgency of the climate crisis and the need for swift and decisive action. "We are running out of time to prevent the worst impacts of the climate crisis," she says. "We need to act boldly and decisively to reduce emissions, transition to clean energy, and protect our planet."
Charlier has been particularly vocal about the importance of the Fit for 55 Package's carbon pricing policy, which imposes a fee on carbon dioxide emissions and incentivizes companies to invest in cleaner technologies. She argues that this approach can stimulate innovation and spur economic growth while also reducing greenhouse gas emissions.
Charlier has also highlighted the need for greater transparency and accountability in environmental policy-making. She has called for increased public participation and scrutiny in the decision-making process, and has urged governments to prioritize the needs of communities and workers affected by the transition to a green economy.
Despite facing criticism and backlash from some sectors, Charlier has remained steadfast in her commitment to climate action. She believes that young people have an important role to play in the fight against climate change and should be empowered to shape the policies and decisions that will affect their future.
"We need to listen to the voices of young people and take their concerns seriously," she says. "They are the ones who will have to live with the consequences of our actions or inaction. We owe it to them to act now and act decisively."

If you want to learn more:
The Fit for 55 Package is a set of climate and energy policy proposals aimed at helping the European Union achieve its goal of reducing greenhouse gas emissions by at least 55% by 2030, compared to 1990 levels. The original policy proposed a 41% emissions reduction, which was increased to 55% through citizen negotiations with Adelaide and others. The difference between 41% and 55% is equivalent to a difference of 3 billion tons of carbon emissions. The Fit for 55 package includes a range of measures aimed at reducing emissions from various sectors, such as transport, buildings, and industry, as well as policies to support the deployment of renewable energy and increase energy efficiency.
Some of the key proposals in the package include:
Strengthening the EU Emissions Trading System (ETS) by expanding it to include new sectors and increasing the price of carbon allowances
Introducing a Carbon Border Adjustment Mechanism (CBAM) to ensure that imports into the EU are subject to the same carbon pricing as domestic production
Setting new emissions standards for cars and vans, as well as incentives to encourage the uptake of zero-emissions vehicles
Introducing new energy efficiency standards for buildings and stricter rules for the renovation of existing buildings
Expanding the use of renewable energy sources, such as wind and solar, and setting new targets for their deployment
Supporting the development of low-carbon technologies, such as hydrogen and sustainable aviation fuels
The Fit for 55 Package is one of the most ambitious climate policy initiatives ever proposed by the European Union, and is seen as a key step towards achieving the EU's long-term goal of reaching net-zero emissions by 2050.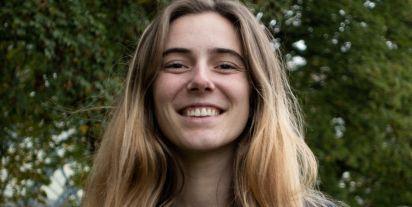 Shift Dimension: Power; Industry; Transport; Cities and the Built Environment; Technological Carbon Removal